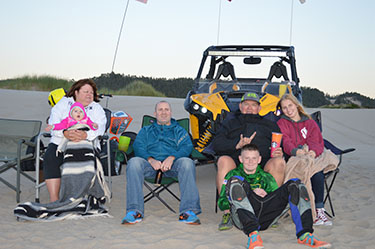 Located just 200 yards from the Winchester Bay Sand Dunes, you will be able to spend your vacation enjoying them, instead of trying to get to them.

Situated on 3/4 acres overlooking Half Moon Bay with an unobstructed view of the mouth of the Umpqua River and the Pacific Ocean, our spacious home will be your vacation destination for years to come.

Featuring direct access to the dunes with the beach just yards from the front door, you will be able to enjoy a variety of recreational activities. Whether you enjoy riding the dunes on your ATV, fishing, crabbing, whale watching or any of a variety of local activities you will find our home a welcome retreat at the end of the day.
We Accept Them All





Click here to make reservations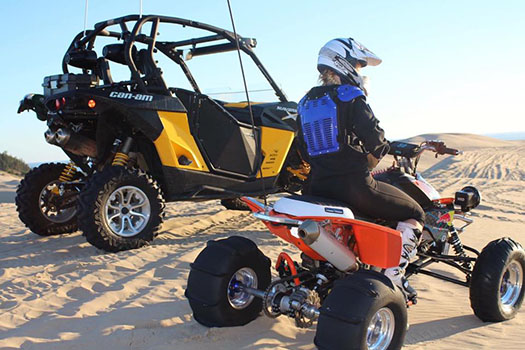 People often ask us how easy is it to get to the dunes from Micasa Suecasa.
Well, watch this short video and find out for yourself....

Enjoy our newly remodeled kitchen and bedrooms.
We've been busy over the winter remodeling our home for your continued pleasure. We've revamped the kitchen, kids bedroom and the master bedroom and bathroom.